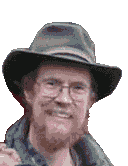 [vita(HTML)] [vita(PDF)] [public service] [research interests] [others named Douglas Jones]
Email:

douglas-w-jones@uiowa.edu

Snail Mail:

Douglas W. Jones
201H MacLean Hall
University of Iowa
Iowa City, IA
52242-1419

Phone:

(319)335-0740 -- leave a message
(319)335-0713 -- department secretary

Fax:

(319)335-3624
Hours (leave phone message or Zoom):

Irregular.
I got the
vaccine
Remember the 770,461 who have died of COVID 19 in the US
I got the
vaccine
and the 7,268 who have died in Iowa
Courses
Fall 2021

Operating Systems and Security

Computer Architecture

Programming Languages
Research Areas
Obsolete Computer Technology
Other
---
The views and opinions expressed in this page are strictly those of Douglas W. Jones. It goes without saying that this well-reasoned and insightful material has not been approved by the Department of Computer Science, the College of Liberal Arts and Sciences, The University of Iowa, or the State of Iowa.