Workshop on Arithmetic Chern-Simons Theory
Universiteit Leiden, Netherlands, May 22-26, 2017

Workshop Location:
ALL TALKS (EXCEPT FOR WEDNESDAY) WILL TAKE PLACE IN THE SNELLIUS BUILDING OF THE UNIVERSITEIT LEIDEN.
Here is a link on google maps to the Snellius building:
Snellius Building at the Universiteit Leiden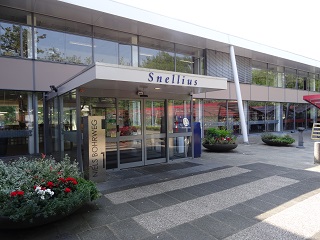 Travel:
By plane:
The most convenient airport is Amsterdam Schiphol Airport.

The best way to travel from Schiphol Airport to Leiden is by train. At Schiphol, the train station is situated underneath the Schiphol Plaza in the central hall of the terminal, where there are ticket desks and ticket machines. Direct trains to Leiden usually run every fifteen minutes and the journey takes around 20 minutes.
Public transportation planning site:
http://9292.nl/en/
Biking:
The usual mode of transportation in the Netherlands is either by train, or by bus or by bike. You can rent a bike near the train station Leiden Centraal. Here is a link on google maps to Oldenburger Fietsspecialist on the side of the train station closer to the city:

Accommodations:
All conference participants are kindly advised to make their own travel and accommodation arrangements.