Large Surface Graphics
NOTE: This page is under construction. Currently this is a test page. More info to follow---eventually. Descriptions are sketchy.
---
Below is projection of a complicated knot in 4-space. Projection is shown sliced in half. Color indicates the fourth coordinate: green high, blue low. From video Twisting and Turning.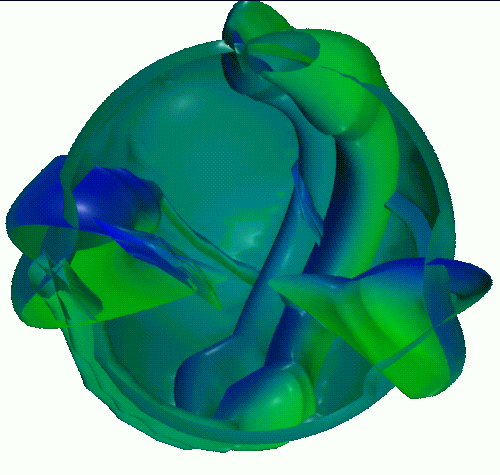 ---
Below is projection of knot with height relation indecated by color and by texture. The knotting is a 1-twist spun trefoil. From video Unraveling in 4 Dimensions.
Click here for a video clip of this.