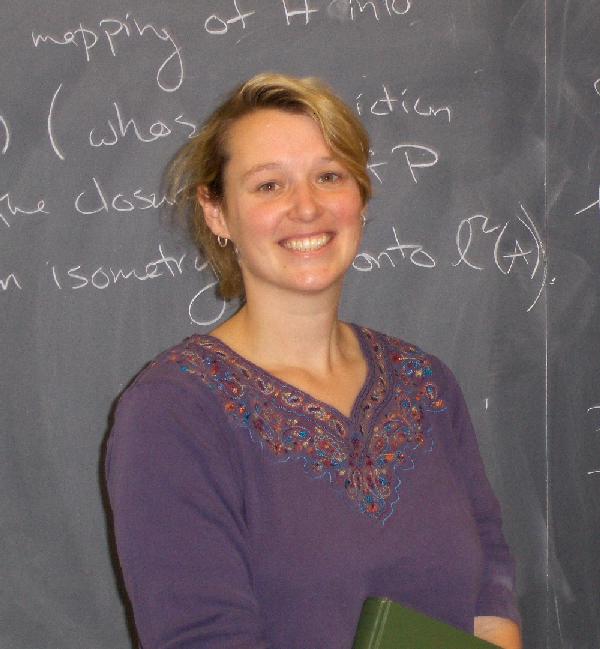 Colleen Mitchell



Office Location: 225E MacLean Hall




Office Phone: (319)-335-3813




Departmental Fax: (319)-335-0627




Mailing Address:

14 MacLean Hall

University of Iowa Department of Mathematics

Iowa City, IA 52242




Email: colleen-mitchell@uiowa.edu




Office Hours: Monday 1:30-3:30 PM and Wednesday 11:30 AM-12:30 PM.
Research Interests in Mathematical Biology.
On the Mathematical side--analysis, probability, and dynamical systems.
On the Biological side--neuroscience, cardiac electrophysiology and excitable media.
Have a look at my cv (pdf) and a list of publications.

Teaching
Students: please see the ICON website for announcements

2011 Collegiate Teaching Award Winner
---
Return to: Faculty List * Department of Mathematics * University of Iowa
Last modified: Sept 2, 2011