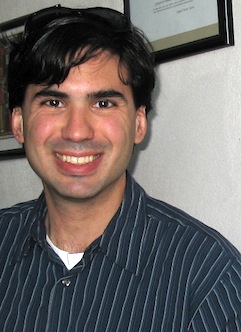 Juan Pablo Hourcade is an Associate Professor at the University of Iowa's Department of Computer Science, UI3 Associate Director for Informatics Education, and a member of the Delta Center. His main area of research is Human-Computer Interaction, with a focus on the design, implementation and evaluation of technologies that support creativity, collaboration, well-being, healthy development, and information access for a variety of users, including children and older adults.
Dr. Hourcade is in the Editorial Board of Interacting with Computers, Foundations and Trends in Human-Computer Interaction, and the International Journal of Child-Computer Interaction. He is editor of the Universal Interactions forum for interactions magazine.
recent news
Dr. Hourcade has been appointed to the US Census Bureau's Scientific Advisory Committee.
Dr. Hourcade released a free book titled Child-Computer Interaction, the first comprehensive review of the field.
Dr. Hourcade is Papers co-chair for the CHI 2016 conference, to be held in San Jose, California on May 7-12, 2016. He is also Papers co-chair for CHI 2017, to be held in Denver, Colorado, on May 6-11, 2017.
Dr. Hourcade co-chaired the IDC 2016 Doctoral Consortium, in Manchester, UK.